Details

Category: Contact Us
Welcome to Library Bound!  Congratulations on the forthcoming publication of your book.
You can assist us with the listing of your book by providing the following information.
 Title Specifications:
Title
Author
ISBN
Canadian List Price
Month & Year of Publication
Media (hardcover, paperback, mass market or other)
A Brief Synopsis Of Your Book
Confirm How We Order Your Book:
Address For Remitting Payment Of Your Invoices
Phone Number
Fax Number
Instructions To Order By Email, Or If You Are Using A Distributor Please Provide Name And Contact Information Of The Distributor
Once we receive this information, we will load it onto our database and create a record for your book. If libraries wish to order your book, they do so and we will submit the orders to you, or your distributor for the quantities required.
Library Bound is a wholesaler servicing the public library market in Canada. We do not sell into the school market or to trade bookstores.
Please send your information to Nicola Beck at This email address is being protected from spambots. You need JavaScript enabled to view it.
---
The most comprehensive and valuable resource for successful Self-Publishing
                                          The Chilton Method by Dave Chilton
You may know Dave Chilton as "the nice venture capitalist" on the hit TV show Dragons' Den. He built his fortune in the most unusual of ways—through self-publishing (The Wealthy Barber, The Wealthy Barber Returns). While selling millions of books out of his tiny, two-person office, Dave has been besieged by requests for advice from authors and self-publishers. Even the biggest publishing companies in the world have flown Dave in to share his unique book-marketing approaches. Complimented but overwhelmed by all the cries for help, Dave has taken eleven months off running his private-investment company to create this one-of-a-kind comprehensive course. And he isn't making any money from this effort. None. See, he really is the nice venture capitalist! (Of course, there is a modest charge for The Chilton Method as the production team, the site developer and the distribution/marketing people aren't quite as generous with their time!) Whether you're just thinking about writing your first non-fiction book or you're a twenty-year veteran of the publishing industry, The Chilton Method will open your eyes to a new world of book-marketing possibilities.


The Chilton Method is available through:

Bradley Communications Corp.
390 Reed Road, 2nd Floor
Broomall, PA 19008
484-477-4220
Steve Harrison
This email address is being protected from spambots. You need JavaScript enabled to view it.


And here's what the critics have to say.
"Absolutely the best how-to information for authors and publishers looking to sell more books, period. Marketing gold—practical, relevant and out-of-the-box thinking. A true homerun." - Dawn Zier, President/CEO of Nutrisystem and former President of Reader's Digest International
"Dave Chilton is the king of book marketing. And this course proves it." - Nita Pronovost, Vice President and Editorial Director, Simon & Schuster Canada
"Comprehensive, savvy and engaging, this course will help authors, independent publishers and other publishing professionals attract more readers, especially readers who are likely to keep buzz building. Full, ongoing access to advice on 175 topics makes it a goldmine for writers of nonfiction." - Judith Appelbaum, Sensible Solutions Inc, author of "How to Get Happily Published"
"I disagree with Dave Chilton. I think he should be charging thousands of dollars for these insights, but he refuses. Lucky you. If you are writing a non-fiction book, this is the way you'll sell it. Amazing!" - Terry O'Reilly, "Under the Influence," CBC Radio
"Dave Chilton is one of the most brilliant book marketers in history. His millions upon millions of books sold speak for themselves. 'The Chilton Method' is the most comprehensive book-marketing course I've ever seen. If you're an author or a publisher, it is quite simply one of the best investments you could ever make." - Alex Carroll, Radiopublicity.com
"My sister and I have sold more than 2 million cookbooks following Dave's unique and powerful book-marketing approaches. Of course I love 'The Chilton Method'—it works!" - Greta Podleski, Best-selling co-author of "Looneyspoons," "Crazy Plates" and "Eat, Shrink & Be Merry!"
Writing a book is gratifying. Having it bought and appreciated by a wide audience is the greater kick, though. Dave Chilton's long and marvelous experience in writing, publishing and selling good books is captured in this comprehensive how-to course. Remarkable and great for an author!" - Lynn Henning, Columnist, Detroit News
Details

Category: Contact Us
Library Bound's hours of operation are from 8am to 5pm EST at our Waterloo facility. You can reach us at our Vancouver facility during the hours of 8 to 4 PST. Our customer service policy makes certain that our Libraries receive the highest level of service and that all material is received in a timely fashion with minimal errors. Our goal is to have all inquiries answered within 4 hours and resolved in 24 hours.  For sales inquiries please contact This email address is being protected from spambots. You need JavaScript enabled to view it..
Library Bound Inc.
Head Office
100 Bathurst Drive, Unit 2
Waterloo, ON N2V 1V6 
Phone: 519 885-3233
Toll Free Phone: 800 363-4728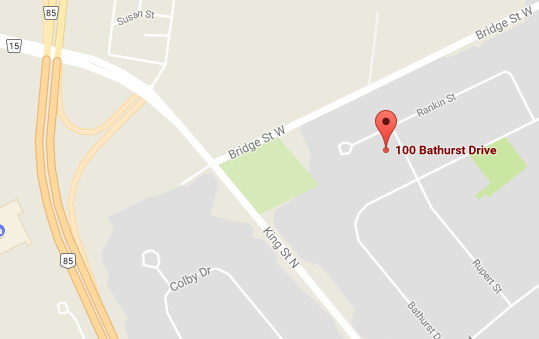 Headquarters - Waterloo, ON

(519) 885-3233

Administration Department
 
 
Chief Executive Officer

x22

This email address is being protected from spambots. You need JavaScript enabled to view it.

Chief Financial Officer

x23

This email address is being protected from spambots. You need JavaScript enabled to view it.

Director of Sales & Marketing
x63

This email address is being protected from spambots. You need JavaScript enabled to view it.

Accounting/HR Department

x36

This email address is being protected from spambots. You need JavaScript enabled to view it.

A/V Department
 
 
DVD & Blu-Ray Coordinator
x33

This email address is being protected from spambots. You need JavaScript enabled to view it.

Music & Video Game Manager
x29

This email address is being protected from spambots. You need JavaScript enabled to view it.

Cataloguing & Processing Departments
 
 
Processing Supervisor
x31

This email address is being protected from spambots. You need JavaScript enabled to view it.

Cataloguing Supervisor
 

This email address is being protected from spambots. You need JavaScript enabled to view it.

IT Department
 
 
Chief Technology Officer
x60

This email address is being protected from spambots. You need JavaScript enabled to view it.

Cataloguing Database Administrator
x34

This email address is being protected from spambots. You need JavaScript enabled to view it.

IT Customer Service
x59

This email address is being protected from spambots. You need JavaScript enabled to view it.

Print Department
 
 
Print Manager
 

This email address is being protected from spambots. You need JavaScript enabled to view it.

Print Customer Service

x24

This email address is being protected from spambots. You need JavaScript enabled to view it.

Children's & YA Collection Development
 

This email address is being protected from spambots. You need JavaScript enabled to view it.

Account Executive, Ontario & East
 

This email address is being protected from spambots. You need JavaScript enabled to view it.

Multilingual Sales & Support
x32

This email address is being protected from spambots. You need JavaScript enabled to view it.

Graphic Novel Coordinator
x25

This email address is being protected from spambots. You need JavaScript enabled to view it.

Standing Orders Coordinator
 

This email address is being protected from spambots. You need JavaScript enabled to view it.

Children's & YA Selection Specialist
 

This email address is being protected from spambots. You need JavaScript enabled to view it.

Print Assistant & Selection Specialist
 

This email address is being protected from spambots. You need JavaScript enabled to view it.

 
LBI West
LBIWest
8370 Prince Edward Street
Vancouver, BC  V5X 3R9
Phone: 604 434-5242
Fax: 519 885-2662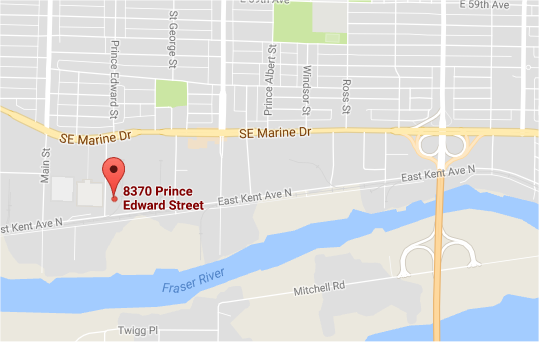 Processing Supervisor 

This email address is being protected from spambots. You need JavaScript enabled to view it.
LBI West - Vancouver, BC

(604) 434-5242

General Manager
x228

This email address is being protected from spambots. You need JavaScript enabled to view it.

Logistics Supervisor
x223

This email address is being protected from spambots. You need JavaScript enabled to view it.

Processing Supervisor
 

This email address is being protected from spambots. You need JavaScript enabled to view it.
Board of Directors
 
Chair
 

This email address is being protected from spambots. You need JavaScript enabled to view it.

Secretary-Treasurer

 

This email address is being protected from spambots. You need JavaScript enabled to view it.

 
 

This email address is being protected from spambots. You need JavaScript enabled to view it.

 
 

This email address is being protected from spambots. You need JavaScript enabled to view it.

 
 

This email address is being protected from spambots. You need JavaScript enabled to view it.